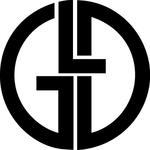 Hi everyone!
I wanted to give you all an update on Laura Grove Design. We have been busy designing and coming up with a new product line for you all set to launch in 2020!
Continue to shop our best selling designs on our website, www.lauragrovedesign.com, on Facebook at facebook.com/lauragrovedesign, and on Instagram at instagram.com/lauragrovedesign.
We look forward to bringing you more versatility with ways to wear our pieces and instructional videos, higher quality metals (14K gold and solid 925 sterling silver), and a customer loyalty program.
Stay tuned!
xx,
Laura